Wedding DJ Hungary
Is it important for you that your DJ is experienced, a person who does not drink alcohol at the wedding, who takes his own work seriously? Then my offer is for you. I am Vince Major – VinchEnzo Budapest Wedding DJ. More than half of my requests are concentrated in Budapest and its neighborhood. In Budapest, I would like to go to see the venue and have a personal meeting there with you if I have not been there yet.
Some important information about me
I live in Budapest.
I did my first wedding in 2004.
I've had 200 weddings with references.
I am self-employed, able to invoice you.
I am a registered member of the DJ Association.
My soundtracks are legal and licenced.
I am a full time DJ.
I have my own complete sound and light technology
I do not drink alcohol on the weddings, I do not smoke for 30 years.


Let's see what is included in my offer
Personal meeting, consultation, discussing the details, counseling based on my previous weddings.
First dance, creating the First dance mix, if needed.
Sound-reinforcing the ceremony at the dinner party with a microphone, playing the songs you ask for
Welcoming – playing soft background music /Jazz, Soul, Swing, Lounge etc./
Presentation of a show for the music-dancing for all ages
My own complete sound and lighting technology, service with no time limit
There is no hourly surcharge


I also have
LED wall painting, wall decoration
High power bubble blower machine
High power smoke machine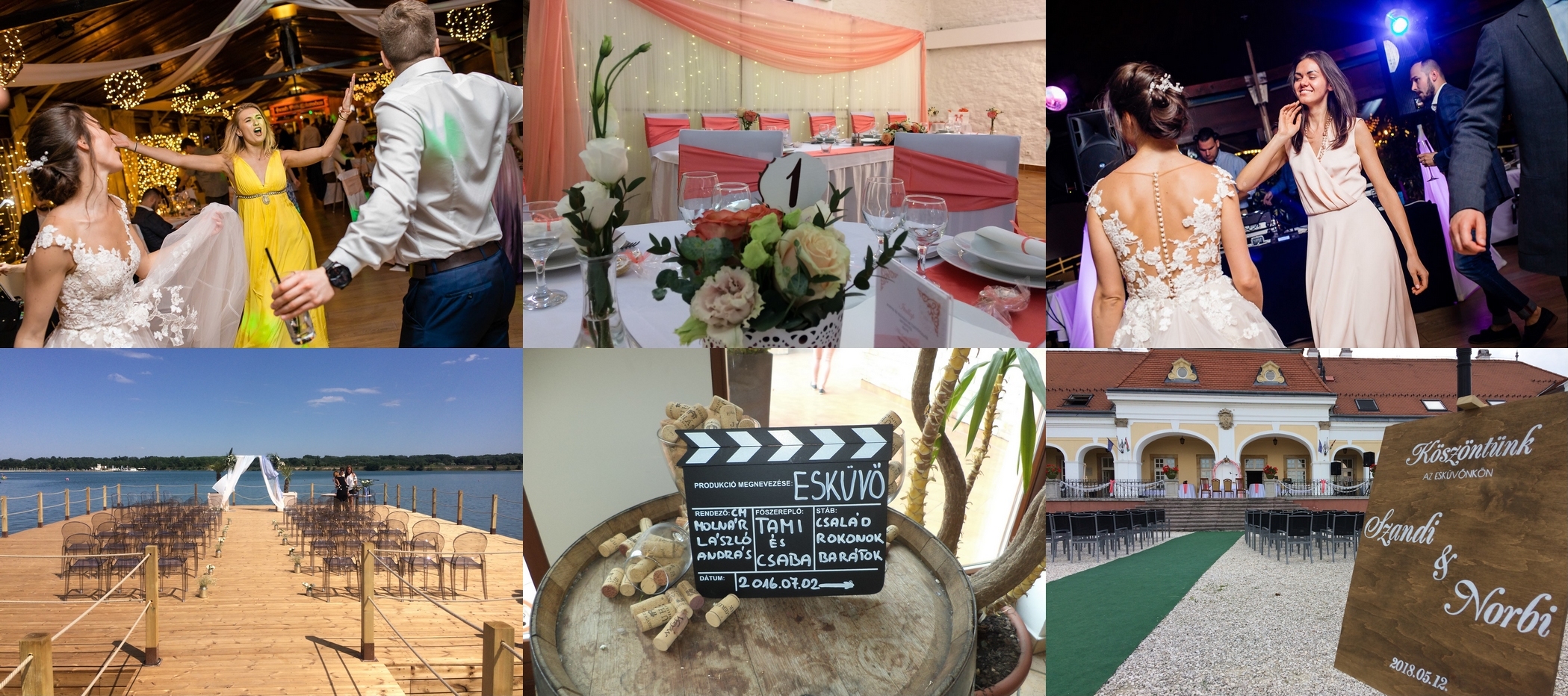 International wedding experience
Indian – Hungarian
Pakistani – Hungarian
Chinese – Hungarian
French – Hungarian
American – Hungarian
Holland – Hungarian
German – Hungarian
Italian – Hungarian
Britsh – Hungarian
Slovakian – Hungarian
Russian - Hungarian


Here are some really cute couples who asked me in 2017 to be their wedding DJ:
A Wedding DJ must be multifunctional:
Need to understand how to install and manage technical equipment
Should know the known party songs and music from approximately 1960 to today, needs to be up to date. With the technology provided, a music mix has to blend your music with your requests and your guests requests.
Have to see the styles in the dance floor, what works/what doesn't work.
Must physically be able to handle the wedding because the DJ has to keep the party up all the time.
Needs good communication skills.
Ask for a free quote on my contact details.
E-mail: slager@slagerdj.hu
Tel: +36-30-419-9397
Facebook: facebook.com/slagerdj
Things I have to know for the price quote:
The exact date of the wedding
The exact name of the venue
Number of guests
If I need to sound reinforce the civil ceremony